The Library provides inter-library loan (ILL) service to our users provide those books that may not be available in our collection. The demand for such required books/ titles are entertained and the Library arranges the book/s from the DELNET platform (till the facility is available).
Our Library has successfully shared over 49716 book records of our Library to DELNET's Digital Portal and the same is accessed by DELNET's 7648 member libraries 24×7.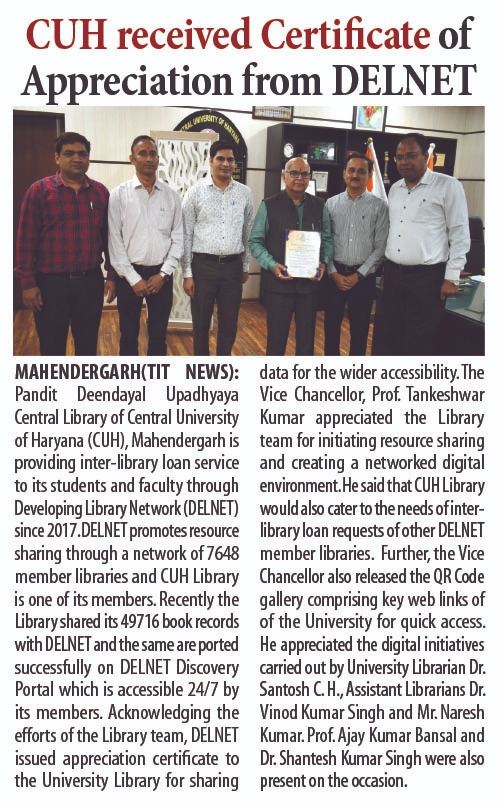 Apart from DELNET, our Library also tries to approach some libraries and requests for the books certain specific period. However, this is subject to the terms and conditions to be accepted by both the parties including the borrower. Moreover, in some cases, we also try to request the libraries to provide scanned copies/ photocopies of the required book (following all copyright rules and institutional rules, if any).
For availing ILL service/requests, please write to: library@cuh.ac.in (with a subject line: "ILL Request". For queries: with a subject line: "ILL Query")
FAQs | Library Catalogue | A-Z e-resources | Events | Faculty Profiles | Institutional Repository